EAT AND RUN, NFP RESTAURANT

. . . is Under New Management but we have the same
great Taste in our expanded menu. We have also
started with our planned improvements to the facility.
Eat And Run is a Ministry of Gilgal and the
Manager and Director of the restaurant is
Pastor Charles Davis, Jr.
We ask that you continue to support us as you
have in the past . . . we do appreciate your business!
Below is our location, hours of operation, credit card
information and other point, such as delivery fees.
Enjoy that same great taste you have loved in the past, our
pleasant staff, the improvements that are in progress and
our newly expanded menu .

We cook with 100% Vegetable Oil ONLY . . . 0 Trans Fat

LAST MENU UPDATE - 5/1/13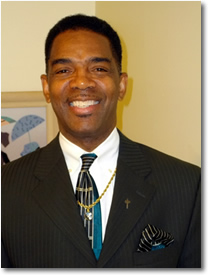 Pastor Charles Davis, Jr.
Manager & Director

EAT AND RUN

1700 West 87th Street - (Corner of 87th & Hermitage) - Chicago, Illinois
773.429.1812 Main Phone - 773.42.1815 Fax/Phone
Summer Store Hours

Monday 12:00pm - 9:00pm
Tues - Thurs 11:00am - 9:00pm
Fri & Sat 10:30am - 11:00pm
Sunday 11:00am - 8:00pm
Open ALL Holidays - 10:00am to 1:00pm
We take all Major Credit Cards with a Minimum of $10 for Credit Card Purchases
We will deliver CATERING orders of $100.00 or more for a MINIMUM delivery fee of $20.00
or more depending on the delivery location.
All Prices are subject to change without notice. Last Menu Update - 5/1/13